Yesnik

Beiträge: 140
Registriert: Di 21. Jun 2011, 15:43
Has thanked: 11 times
Been thanked: 24 times
Letzter Beitrag der vorhergehenden Seite:
Ich finde auch, dass Alan White nicht mehr auf die Bühne muss.



Topographic

Keymember
Beiträge: 2880
Registriert: So 24. Feb 2008, 15:20
Has thanked: 38 times
Been thanked: 288 times
Ist zwar schon vom September 2020, sollte man aber trotzdem nicht verpassen, immerhin ist das ein relativ aktuelles Lebenszeichen von Alan White.
Mehr zu The Sundogs (den Namen gibt es oft) hier:
https://sundogsmusic.com/
Zum Song: "We had the great honor and privilege to have the legendary Alan White (YES, John Lennon, George Harrison, etc.) play drums on this track. Thank you, Alan!! And in an effort to take the song in a YES direction on the production, I used a Rickenbacker 4003 bass, a 1963 reissue Gibson ES-335 electric guitar, and a Gibson L-4 electric guitar."
Ein tolles und sehr sehenswertes Video, sehr cool, Alan's unverwechselbaren Sound zu hören, danke für's Posten!

Topic author

JJG

Ehren-Admin
Beiträge: 9331
Registriert: Fr 27. Okt 2006, 16:20
Wohnort: Bad Lobenstein
Has thanked: 995 times
Been thanked: 781 times
Der gute Alan hatte Einbrecher in seinem Haus, die haben das Drum-Kit gestohlen, mit dem Er "Imagine" (John Lennons Plastic Ono Band)
und "All Things must pass" (George Harrison) eingespielt hat. Es wurden weitere wertvolle Dinge gestohlen, haben in persönlichen Dingen
gestöbert, auch Informationen seines Shops entwendet.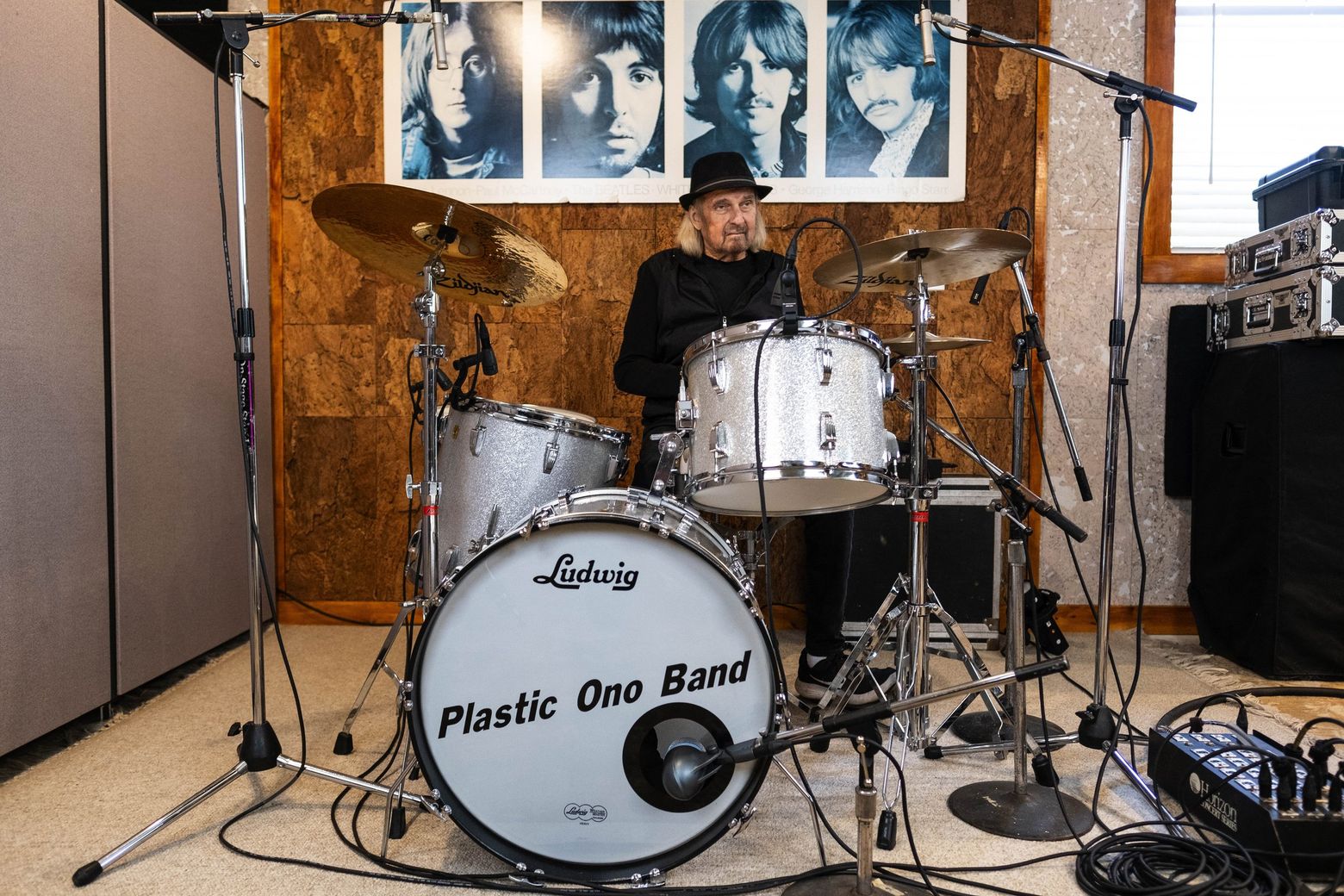 "We are truth made in heaven, we are glorious" (Anderson/Stolt 2016)
Saaldorf



biggenerator

Keymaster
Beiträge: 3560
Registriert: Mo 2. Jun 2014, 23:19
Has thanked: 752 times
Been thanked: 405 times
Tolles Video, danke für's "Rausstöbern"
Es ist komplett sehenswert, jedoch für Eilige : Alan ab ca. 6.50min